3 live classes with Claire Bown + 3 video lessons + resources + private community
Your next step after VTMO Intermediate
VTMO Advanced is the third course in the VTM continuum and in your journey to becoming a confident facilitator of discussions around art, objects and ideas.
VTMO Advanced is a combination of self-paced study and live classes designed and led by Claire Bown (Founder of Thinking Museum and creator of the Visible Thinking in the Museum (VTM) approach).
For the next course dates, watch this space.
You can enrol for VTMO Advanced if you have completed the VTMO Beginners and VTMO Intermediate Course or a similar course with me, Claire Bown*
VTMO Advanced completes the VTM facilitator journey. If you'd like to further develop your skills, the next step is VTM Practitioner.
*If you haven't completed my VTMO Beginners or Intermediate courses, please get in touch to discuss. For more info see the FAQs below.
VTMO ADVANCED COURSE CONTENT
Module 7
Engaging in perspective-taking
---
Live Class
Project Zero thinking routines:
Name Describe Act
Point of View
Step In Step Out Step Back
Video Lesson
Advanced facilitation skills
Designing for a culture of collaboration – Entry, Exploration and Exit stages
Psychological safety & intellectual comfort
Reading a group
Module 8
Engaging with emotions
---
Live Class
Project Zero thinking routines:
Creating Space for Learning
See Think Me We
Layers
Video Lesson
Advanced facilitation skills
Keeping the discussion going
Troubleshooting
Facilitating with sensitivity
Module 9
Engaging into action
---
Live Class
Project Zero thinking routines:
The Elaboration Game
Values Identities Actions
+1 routine
Video Lesson
Advanced facilitation skills
Defining your personal facilitator style
Developing a purpose statement
Defining your facilitator values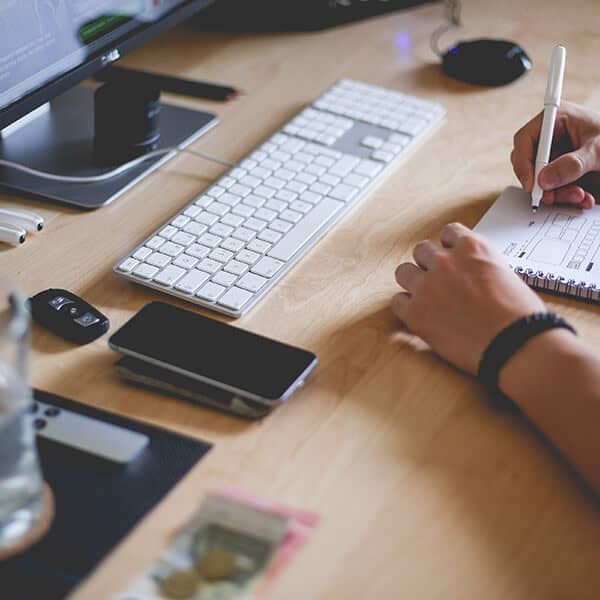 VTMO Advanced Dates
For new course dates, watch this space! Or get in touch for more information.
Testimonials
---
Mary Ann Lancaster
"VTMO exceeded my expectations. Each session live was amazing. There were lots of opportunities to contribute and the online course was so interactive. The course was nicely paced, with a variety of interaction, discussion, developing knowledge and practice of thinking routines.
VTMO was stimulating, thought-provoking, engaging and totally inspirational. Thank you, Claire!"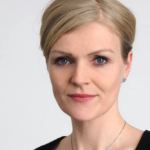 Björg Stefansdottir
"Thanks Claire for an amazing course! I learned so many new things and methods and getting to know you and all the other participants was such an incredible experience.
VTMO was in my opinion perfect – super well-organised and much more personal than I would have expected. And it was amazing that I managed to get to know the women in the class from all over the world so well! "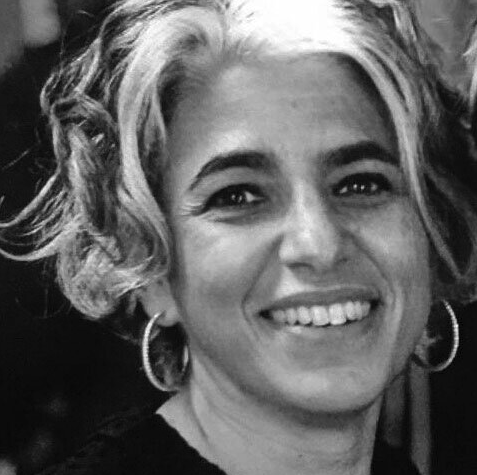 Tali Krikler
"This has been such an inspiring course.
I love that by practicing thinking routines we are challenging our own perceptions, learning from each other and really growing.
I also love the simplicity and elegance of the routines, but how they get you to engage/reflect critically and deeply with the material. This course has changed my whole way of working, thinking, developing ideas.
Thanks so much!"
The VTMO Courses
There are 3 VTMO courses (Beginners, Intermediate and Advanced).
Each VTMO course is a combination of self-paced study and live classes designed and led by Claire Bown, founder of Thinking Museum. In each course, there are 3 live classes (2 hours), 3 recorded classes, resources and a private Slack community.
For a detailed look at what each module will cover and the thinking routines we'll explore, go to the relevant course page.
---
FAQs
What does the VTMO Advanced course include?
The course includes 3 modules through which you will continue to learn how to confidently the Visible Thinking in the Museum approach. All course materials are in English and are available to stream online.
You'll also receive downloadable PDFs and worksheets. The VTMO course book is Slow Looking at Art: The Visible Thinking in the Museum Approach. You will need to purchase a copy of the book for the VTMO courses.
Plus there's access to a supportive online community for course students in which you'll be able to ask any questions you have about the course and how to use the VTM method
Will I need any previous experience?
Yes. The standard route is to first take my VTMO Beginners and VTMO Intermediate courses.
In VTMO Beginners and Intermediate courses I teach the foundations and techniques of the method – which will stand you in good stead for the rest of the courses. We also work on building skills – our questioning skills, facilitation techniques and more. The work that we do in the first two courses paves the way for the work we do in the later Advanced courses.
If you haven't taken VTMO Beginners or VTMO Intermediate but have some experience with learning VTM with Claire Bown, please get in touch to see if you have the relevant experience to take the VTMO Advanced course. A similar path would be to have first taken my one day VTM in-person course at a museum as part of a team, for example, but do get in touch to chat first.
To participate in VTMO Advanced you will need to have been using VTM in your practice regularly. This is why practice throughout the programme is essential.
Do I need to start with VTMO Beginners? Can I join the VTMO course at the Intermediate or even Advanced level instead?
If you've never done a full VTM training* with me before, then you will need to start with the VTMO Beginners course – regardless of whether you're a seasoned educator or just starting out. Even as an experienced educator, you'll learn a lot!
It's called 'Beginners' as it's the first of 3 courses that take you through the elements of the VTM method. Therefore in VTMO Beginners you'll explore 10 thinking routines which can form the basis of your repertoire, dive into your questioning skills and learn how to facilitate discussions. It's aimed at museum educators, guides, teachers, art educators and creatives who want to learn new methods to engage audiences with art and objects.
Just FYI, VTMO was originally designed as one course, but individual educators were asking me for shorter courses which cost less, which is why I split it up into 3 parts for individuals – Beginners, Intermediate and Advanced. Teams can still book the entire programme as one course.
*To register for my VTMO Intermediate and Advanced courses, you need to have first completed either the VTMO Beginners Course or a similar VTM course with me, Claire Bown e.g a full day in-person course with me.
Who is the course suitable for?
individuals who would like to continue to learn how to lead interactive tours & programmes about art and museum objects. (e.g. museum guides & educators, teachers, creatives & learning practitioners). If you're an organisation, please get in touch to enquire about VTMO for Teams
How long will it take to complete the course?
The course is 3 modules long. In total, the course takes 3 weeks with a commitment of 1-3 hours per week outside of the classes. There is a different module every week and a live class. The video lessons are 20-30 mins long and the live class is 120 mins. Every live class is also recorded if you can't attend live.
How much does VTMO cost?
The course costs €495,- including VAT.
What are the dates for 2023?
The next VTMO Advanced course will start on Tuesday 24 October and end on 12 November 2023
Live Classes will take place on Tuesday 24, 31 October and 07 November at 17.00 hrs CET (Amsterdam). For 2024 dates, watch this space or get in touch.
When do the live classes take place?
The live classes take place at 17.00 hrs Central European Time or CET (Amsterdam) on Tuesdays You'll get the most out of the classes by attending live (and learning collaboratively with the other course members) but if you miss them, you can catch up with the recording too. The recording is available within 24 hours of the live class.
Is the course 'live'?
There is a live class scheduled for 120 mins per week for all 3 modules of the course. If you are unable to attend live, then you can watch the recording (although we do recommend you attend live to get the most benefit from asking questions). The video modules and all resources will be available for you to work through at your own pace and when it is most suitable for you.
How long do the video lessons last?
They are usually 20-30 minutes in length. You receive one video lesson per week.
How long will I have access to the course?
You will have access to the course resources for a maximum of 3 months (subject to our terms and conditions), allowing you to work through it at your own pace and return to it as required. You may not modify, publish, transmit, participate in the transfer or sale of, create derivative works from, distribute, display, reproduce or perform, or in any way exploit in any format whatsoever any of the Site or Service Content or intellectual property, in whole or in part, without our prior written consent.
What if I have questions whilst working through the course?
You will have access to an online community for all online course students where you can ask questions and get support and help.
How do I enrol on the course?
You can sign up on this page as soon as registration goes live. Get in touch to chat about any remaining questions you have.
What are the Terms and Conditions?
You can find all the Terms and Conditions here