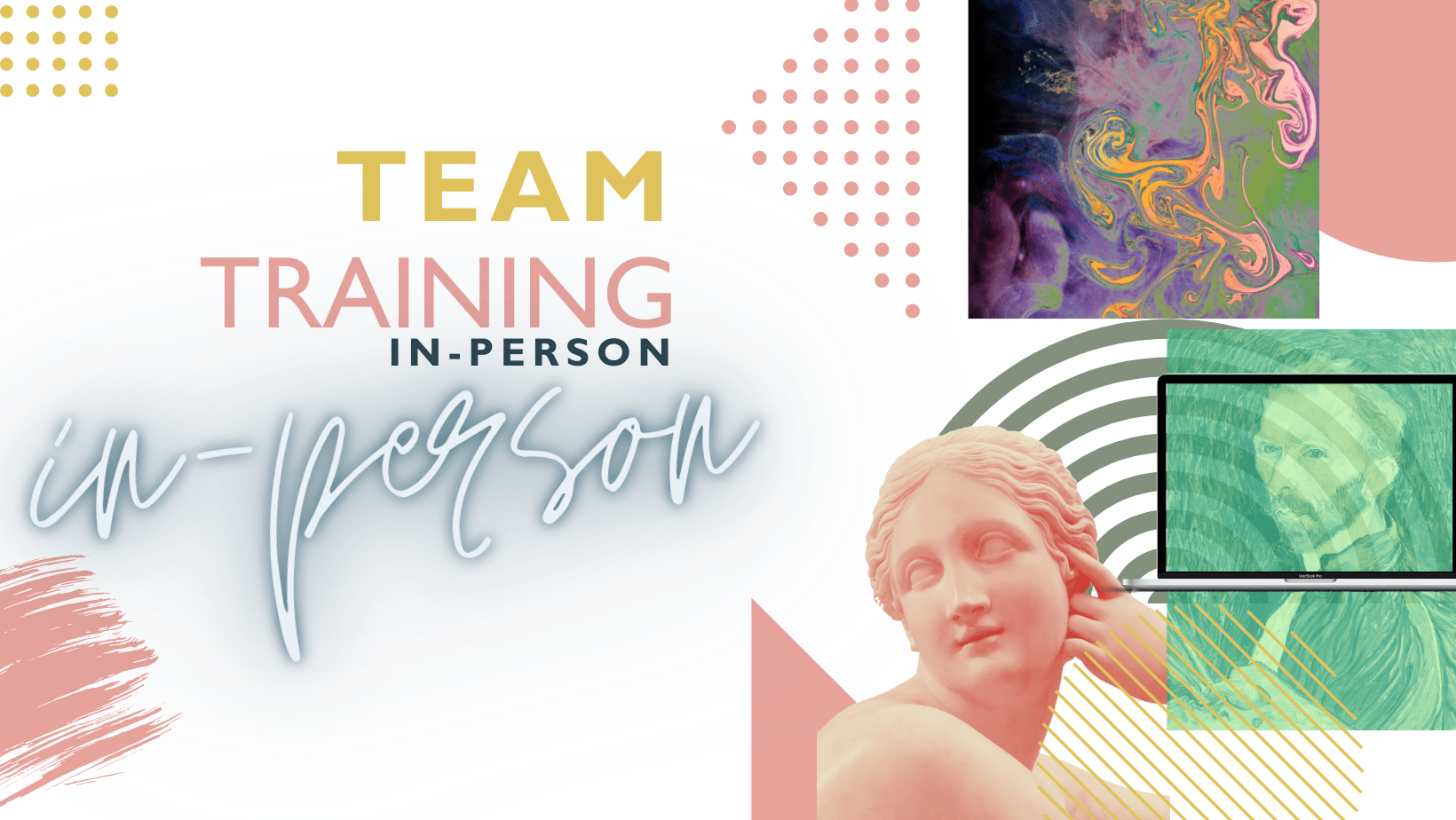 Ever wondered what makes a memorable museum or heritage experience? Or what it takes to lead engaging discussions around art, objects and ideas?
I offer a variety of specialist in-person training courses at your location to meet your team's requirements.
VISIBLE THINKING IN THE MUSEUM TRAINING COURSES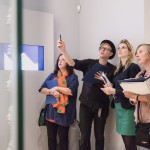 Visible Thinking in the Museum (Day 1)
The first day offers a solid foundation to working with the method of Visible Thinking in the Museum and an overview of numerous Visible Thinking routines. Participants will be given an introduction to the art of facilitating discussion using art and museum objects followed by an afternoon of practice in the museum.
Visible Thinking in the Museum (Day 2)
In 'Digging Deeper with Thinking Routines' we explore and dig deeper into new thinking routines and teach participants how to pair objects/artworks with thinking routines. We further practise observation and interpretation techniques and hone our facilitation skills further through exercises in the museum.
Visible Thinking in the Museum (Day 3)
We focus on how thinking routines can encourage perspective-taking to deepen understanding of art, history, society and broader issues of global importance. We will pair global thinking routines with a selection of artworks/objects to spark discussion on complex topics of global significance.
Slow-Looking Training
A full or half-day training exploring the practice of slow-looking – the art of learning through observation. Drawing on the work of Jennifer Roberts, Shari Tishman and Peter Clothier amongst others, we will try out some slow-looking activities with artworks before discussing and reflecting on how these activities can offer rich experiences that deepen learning.
Facilitation Skills
On this course, we move from the basics of facilitation skills to more advanced skills. We will discuss verbal facilitation tools, questioning techniques, language and listening, open questions and tangents. We will move on to group dynamics and building rapport focussing more on advanced skills such as setting the tone and guidelines, gatekeeping and troubleshooting. We will also explore how cultivate psychological safety and trust and how to facilitate conversations, discussions and dialogue around difficult and sensitive subjects.
TESTIMONALS FOR IN-PERSON TRAINING
It was a pleasure to work with Claire Bown, both in the planning, and implementation of the online training sessions.

Her in-depth knowledge of art, the museum context and thinking routines made the customisation of the training for an advanced team fun and professional.

We arranged the training in two parts, one part more focused on working with children and schools and one part more focused on general audience and adult groups.

The sessions have provided a common area of reflection for our team as well as new practical tools in facilitation.

Lena Eriksson, Head of Education, Nationalmuseum, Sweden
We just finished our virtual training sessions with Claire Bown and it was absolutely fantastic! There are 90 Docents in our Museum program and I received nothing but positive feedback. The strategies, activities, and questioning tools provided will have a lasting impact on the quality of our Docent Program

Grace Toth, School & Docent Programs Manager at the Toledo Museum of Art
I have booked several courses with Thinking Museum over the years (Visible Thinking and Global Thinking). The courses always give inspiration to the guides and to the whole team. It makes everybody reflect upon their own style, role as a guide and techniques. Furthermore the courses give very practical tools to make guided tours more interactive, memorable and fun. I would recommend these courses to everybody.

Saskia Nyst, Educator at Koninklijk Paleis, Amsterdam
Claire, thank you so very much for your incredible slow looking masterclass for my art museum education graduate students. We were all completely riveted by your calm, even demeanor and soothing voice. We could have listened to you all day. You were like the Pied Piper of Art Museum Education! You could have led us anywhere and we would have followed!

I was incredibly impressed with your organization both leading up to and during the session, the flow of class, the captivating piece of art you chose for our discussion, and the content of your presentation. It was everything I hoped it would be and more! I would love for all of my future cohorts of students to get the same opportunity to study with you. Thank you, Claire!"

Laura Evans, PhD, Associate Professor, Department of Art Education and Art History, University of North Texas