You will be delighted to discover that Amsterdam is not the only place with museums to love in the Netherlands. Rotterdam is a great option if you are looking for a day trip from Amsterdam during your stay in the Netherlands.
Contrary to the Rijksmuseum, which largely relies on state support and many state- or city-owned artworks, the Museum Boijmans van Beuningen takes its names from two of the most important private collectors who have donated to the museum, F.J.O. Boijmans (1767-1847) and D.G. van Beuningen (1877-1955). Boijmans actually attempted to sell his collection to the Rijksmuseum (more on that here), but to no avail; instead, he donated his collection to the city of Rotterdam and requested in his will that a museum be founded in his name.
The array of private collectors who have contributed to the museum's great collection have also helped form its characteristically diverse nature; contemporary artworks from artists such as Olafur Eliassion (Danish-Icelandic, b. 1967) hang in rooms adjacent to works filled with 17th century Flemish and Dutch artworks. Really, there is no excuse not to go to the Boijmans, as there is likely to be something there for everyone to enjoy.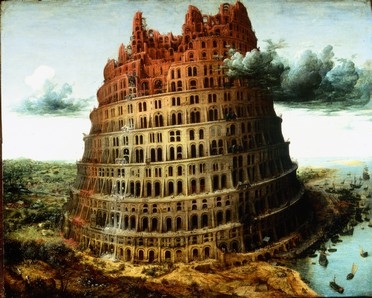 Whereas the Rijksmuseum focuses on Dutch Golden Age artists from North Holland, the Museum Boijmans van Beuningen focuses on a broader view, displaying the artworks of artists that were located closer to the southern modern-day Dutch-Belgian border, as well as Flemish artists. The Boijmans includes more works by some of the Masters featured in the Rijksmuseum — such as Rembrandt van Rijn, Frans Hals, Ferdinand Bol, Jan Steen, and Bartholomeus van der Helst —, but also Flemish greats such as Peter Paul Rubens, Frans Snijders, and Anthony van Dyck, as well as its masterpiece, The Tower of Babel (c. 1568) by Pieter Bruegel the Elder. This broader context can help to form ideas of how the Low Lands were constituted during the 17th century, including a close relationship with Belgium and the southern provinces of the modern-day Netherlands.
The Museum Boijmans van Beuningen is open Tuesday to Sunday from 11.00 to 17.00. Adult tickets cost €18,50 each. Find more information on their website.
The Museum Rotterdam takes a closer look at Amsterdam's 'rival' city. Although many Amsterdammers tend to think of Amsterdam as the center of the Netherlands, our small country is filled with many cities, towns, and villages with their own personalities and unique characteristics, so it's definitely worth the effort seeing another part of the Netherlands to get a better overview of the country's personality.
The Museum Rotterdam also focuses on the citizens themselves — you feel as though you can almost get to know the people who live in Rotterdam by visiting this museum. The museum also encourages visitors to see Rotterdam's history through the eyes of its past citizens; for example, what was it like to live in a city that was bombed? Or why did one of Rotterdam's citizens knit 550 sweaters? With an eye on the diverse quality of contemporary Rotterdam, the Museum Rotterdam always presents something unexpected and new.
The Museum Rotterdam is open Tuesday through Saturday from 10.00 to 17.00; Sunday 11.00-17.00. Adult tickets cost €7,50 each. Find more information on their website.
Rotterdam is famous the world over for its fantastic architecture. The city's bombing during World War II cleared the way for innovative, imaginative, creative, and generally awe-inspiring architecture throughout the city.
A walk through the city centre can provide you with some interesting architectural sights, but the Kubus Museum invites you into one of these interesting—and somewhat disorienting—buildings designed by Piet Blom.
The Kubus Museum is open daily from 11.00 to 17.00. Adult tickets cost €3,00 each. It is located at Overblaak 70, 3011MH Rotterdam.
Located conveniently close to a food gallery that offers a wide array of treats, meals, sandwiches, and drinks, the Dutch Pinball Museum offers a fun way to interact with museum objects — by playing! This is a great location for kids and adults alike; kids get to play new and fun pinball games and adults can reminisce by playing pinball machines from their earlier years.
Along the top floor in the Dutch Pinball Museum, you can view (sadly these ones are not for playing) pinball machines dating back to the early 20th century.
The Dutch Pinball Museum is open on Saturday and Sunday 12.00 to 18.00. Tickets cost €10,00 for a 3-hour visit (no additional coins for the machines needed); €7,50 for a 1.5-hour visit, or €15,00 for a day visit. Find more information on their website (in Dutch, but the owner is happy to speak English with visitors!).
Although taxes and customs might not seem at first to be the most riveting of subjects for a museum, the Belasting & Douane Museum (Tax and Customs Museum) is well worth a visit!
Taxes have played an essential role in the development of Dutch history; from taxation during the Inquisition to taxation during the German occupation, there's a lot to be learned from the role of taxes in Dutch history.
Due to the Netherlands' attitude towards drugs, the Customs service in the Netherlands also forms an integral role in Dutch history and society. Here, you can learn about the grey area in which Dutch drug policy lives and even view a toilet that is meant to capture smuggled drugs.
The Belasting & Douane Museum is open Tuesday to Sunday from 11.00 to 17.00. Adult tickets cost €5,50. Find more information on their website.